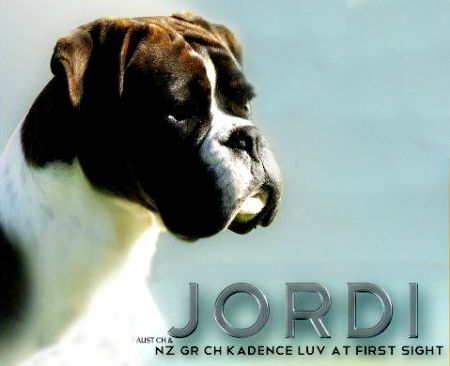 Proud of our Present, Striving into the Future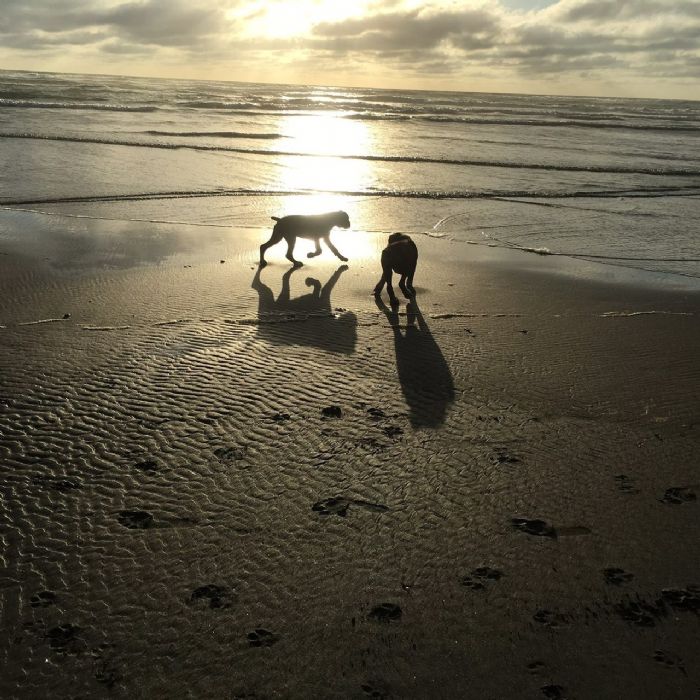 KADENCE BOXERS HIGHLIGHTS
2021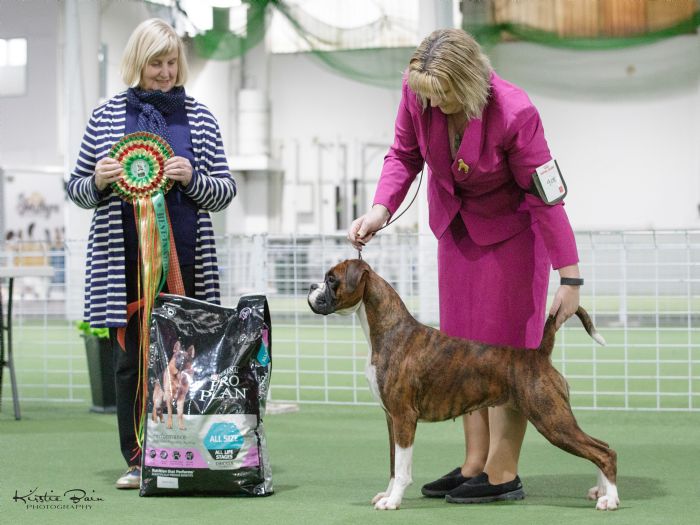 AUG 21 - Highlight of the year see Mika wins her 1st All Breeds BEST IN SHOW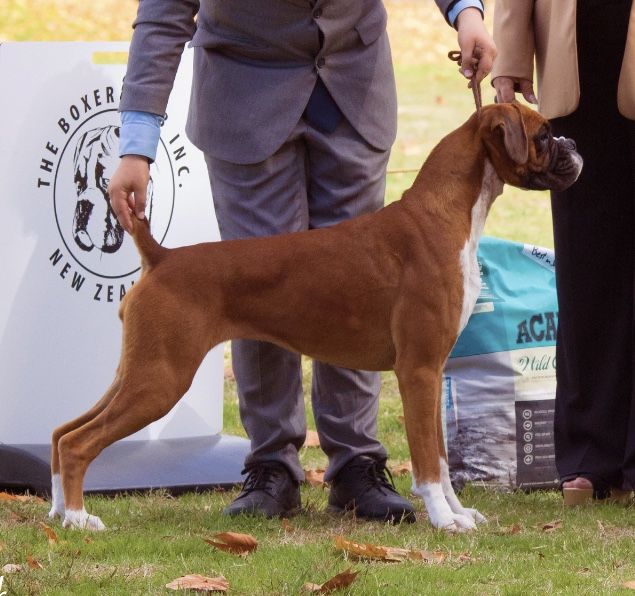 July 21 OAKLEY after a litter wins her 8th CC to gain her championship title
CH KADENCE ACE OF HEARTS (AI)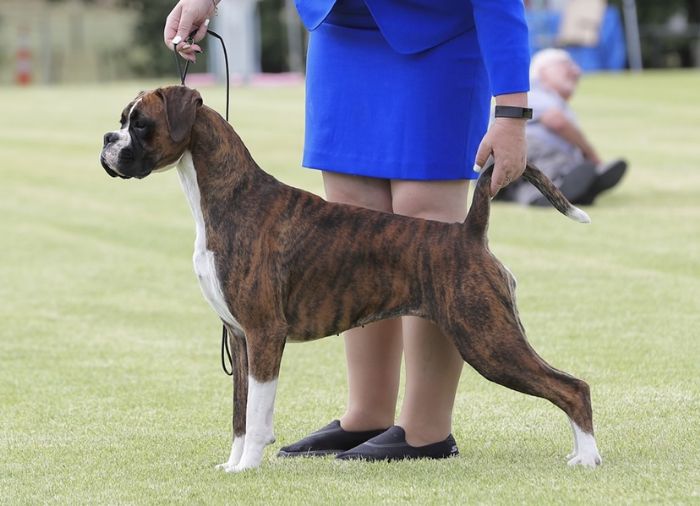 JAN 21 Mika earned her Championship title at a young age of 13 mths
CH KADENCE ACE ACE BABE
2020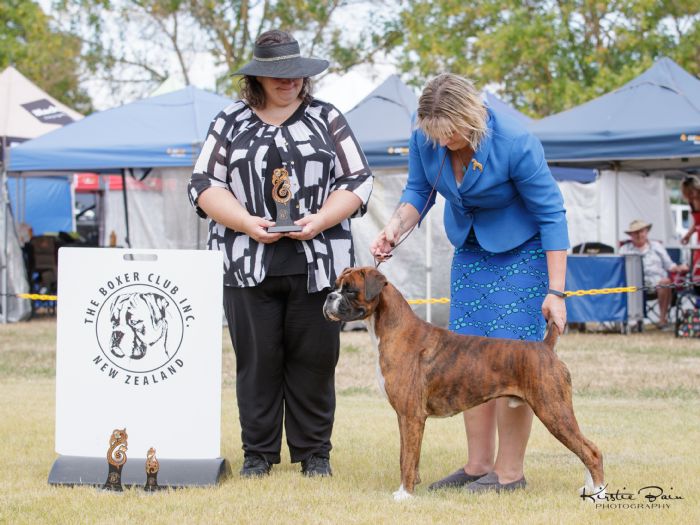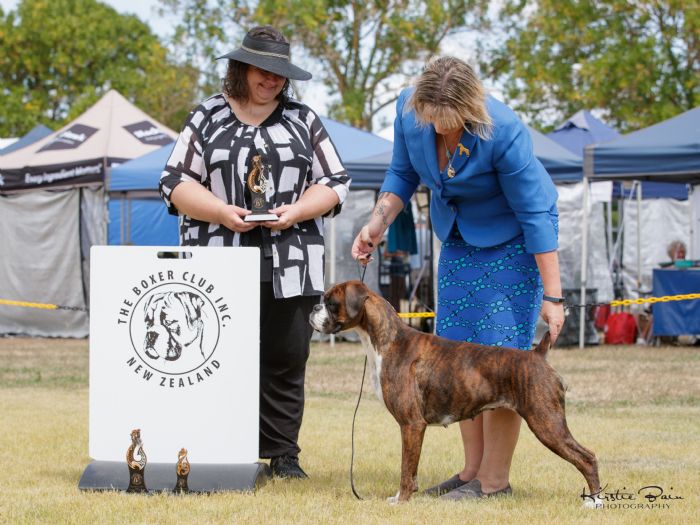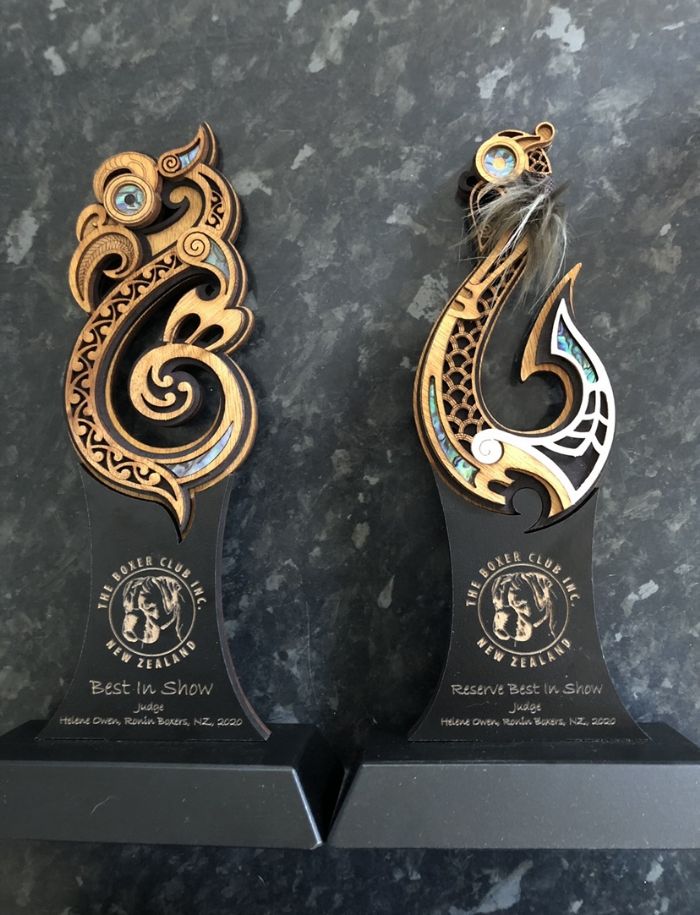 March 2020 The siblings did it again: SLAM BIS & LOKI RBIS - The Boxer Club
Judge Helene Owen (Ronin Boxers NZ)
2019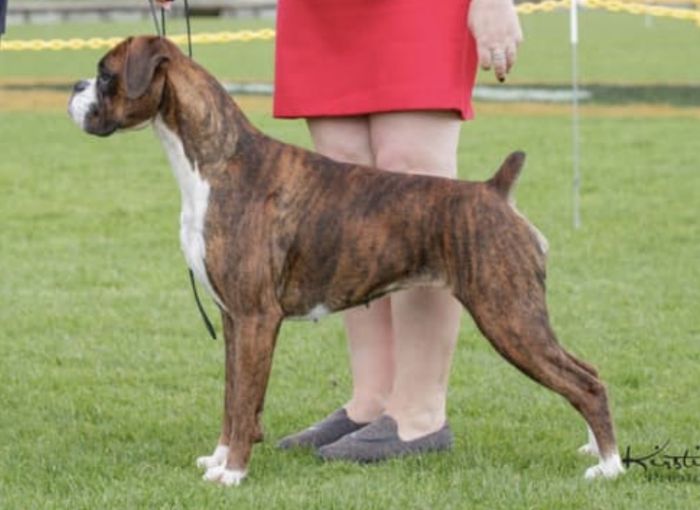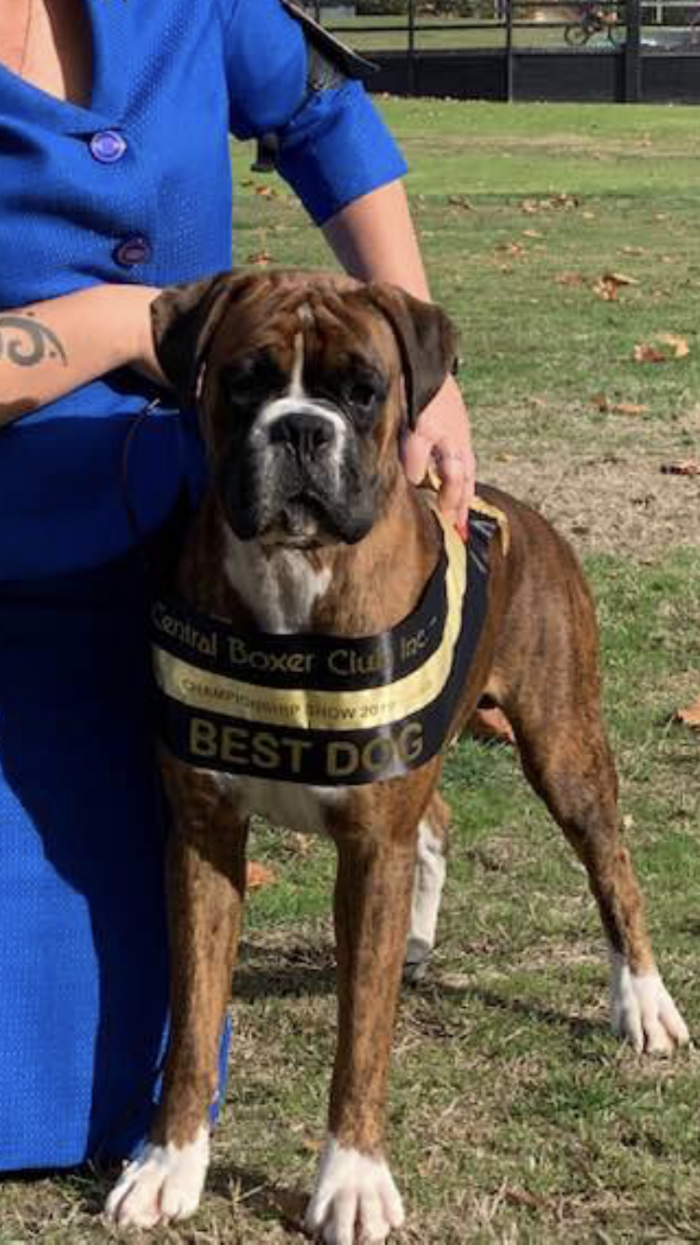 Loki & Slam both earned their Champion Title
CH Kadence Kiss My Ace & CH Kadence Slam It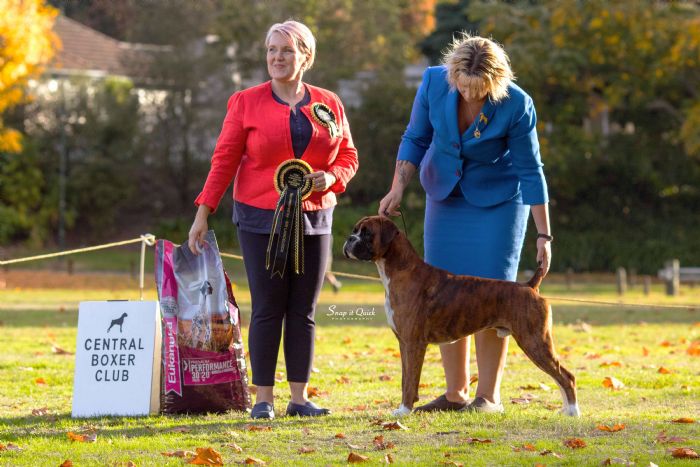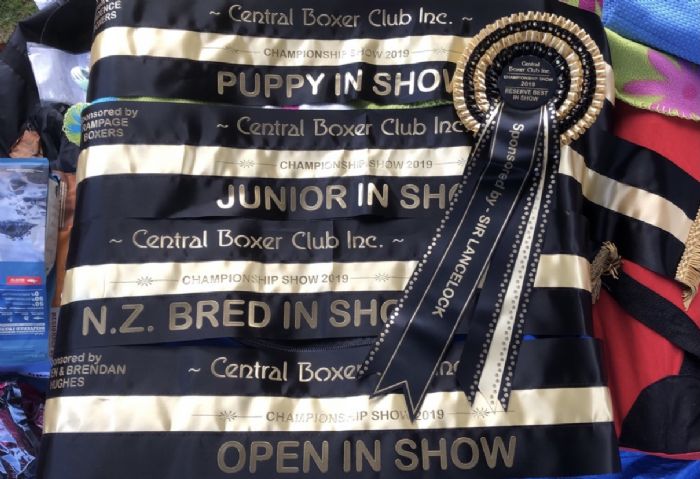 April 2019 - SLAM RBIS - Central Boxer Club - Judge Dawn Thomas (Ireland)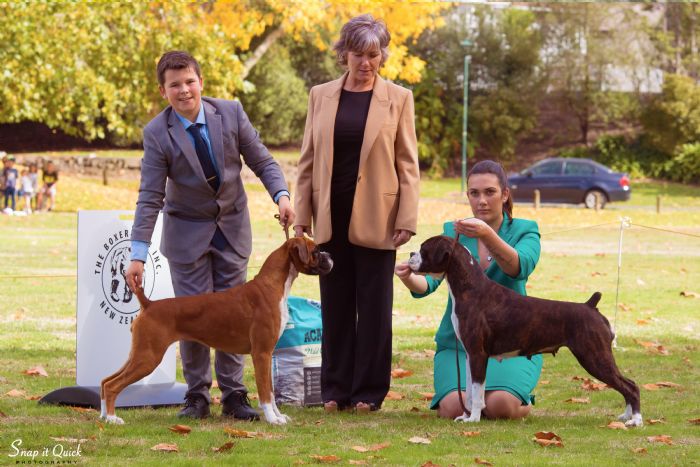 April 2019 - ROCKET BIS & OAKLEY RBIS -The Boxer Club - Judge Sandra Parle (UK)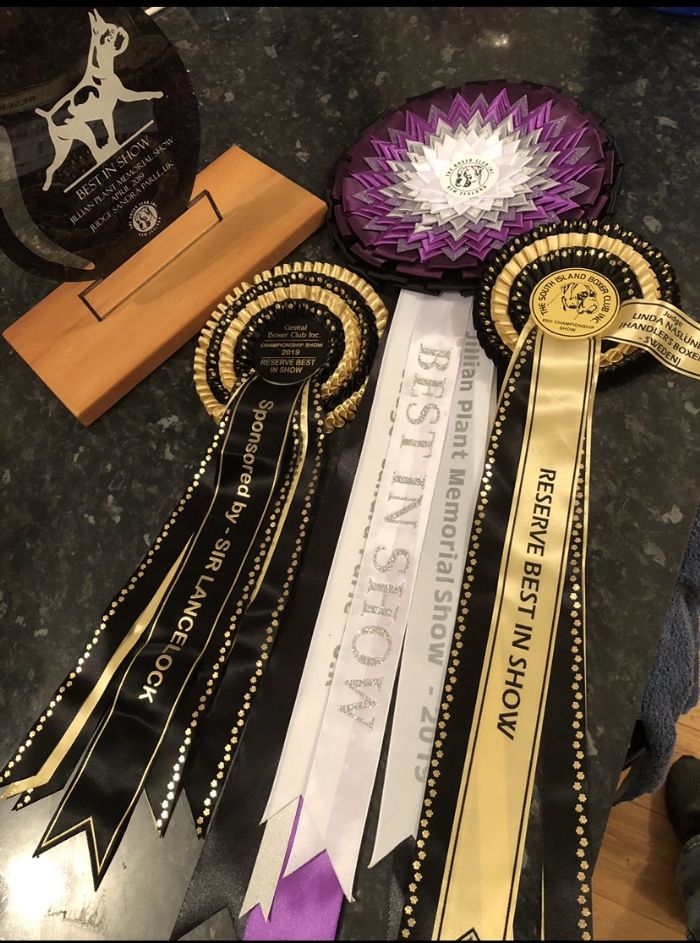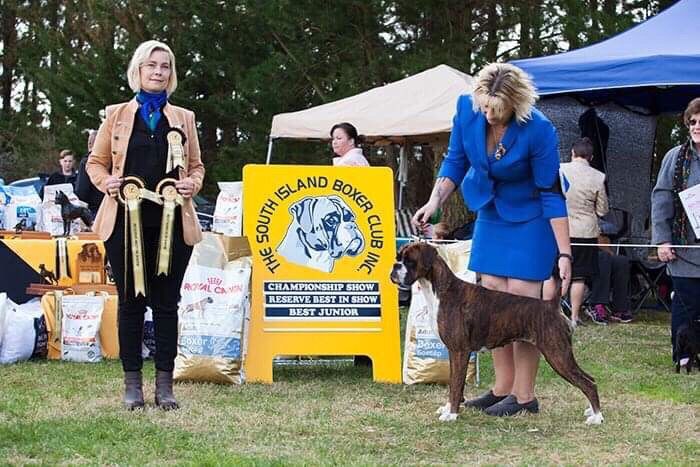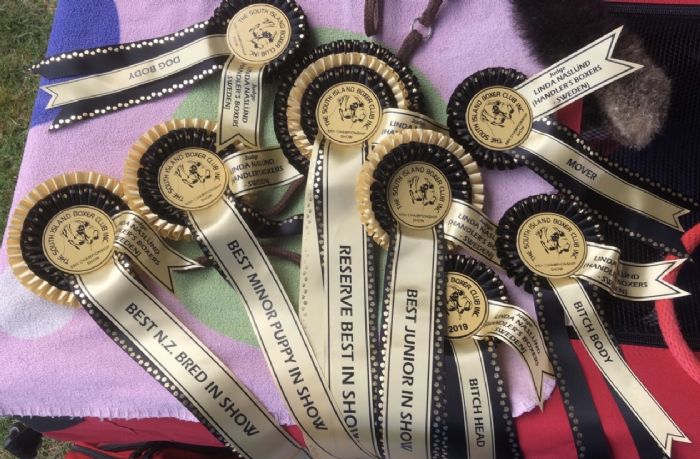 April 2019 Loki wins Reserve Best In Show - Central Boxer Club - Judge: Linda Naslund (Sweden)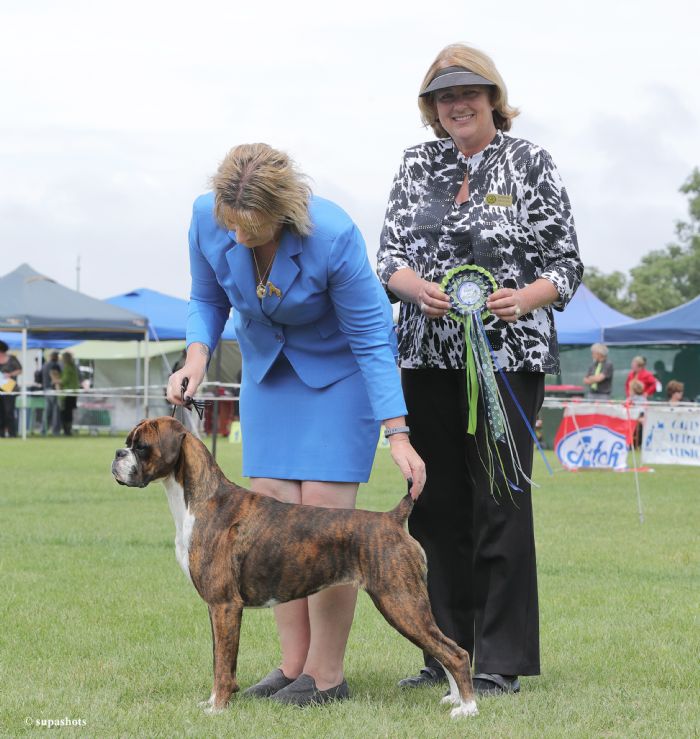 JAN 2019 see our young Girl Loki half way to her Champion title at only 11mths and her brother Slam sitting on 2 CC
2018
Our 2 new babies to our team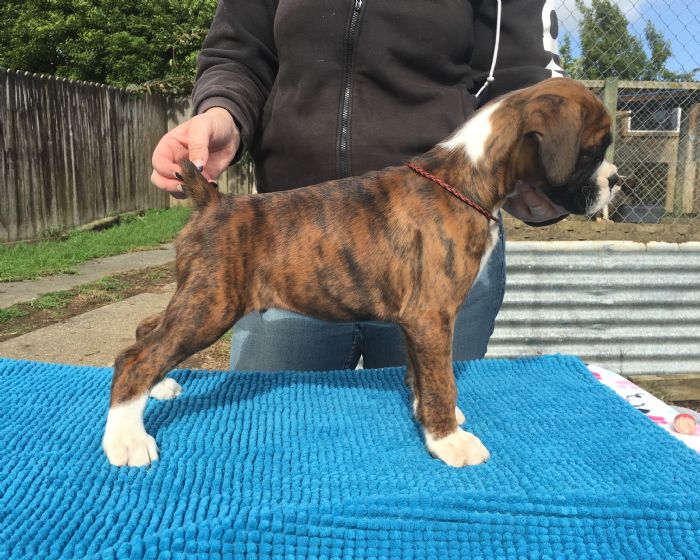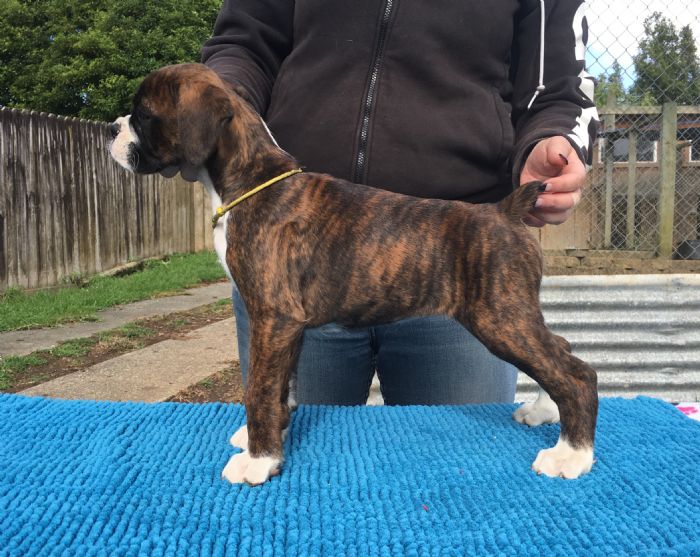 Kadence Slam It (AI) & Kadence Kiss My Ace
​SIRE: AM GRCH Ho-Pa's Grand Slam (USA)
​DAM: CH Kadence Rock Your Socks Off (AI)
2017
​Oct 2017​, Rocket goes Best of Breed (22) & RESERVE BEST OF GROUP / BEST OPEN OF GROUP at the National Dog Show under Mrs Christina Chaplin (UK)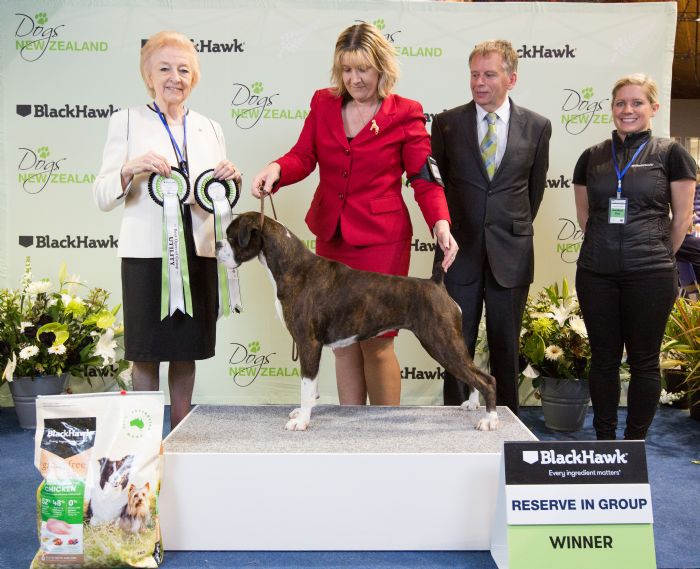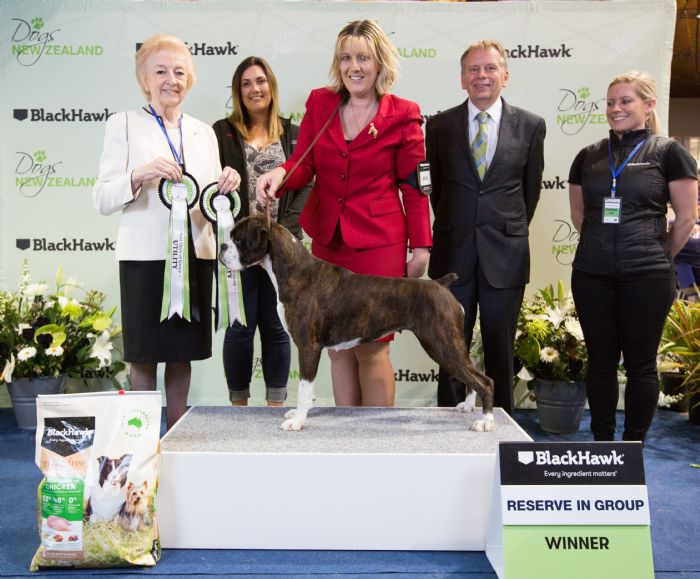 ​Also at Central Boxer Club Show under Mr Luis Pinto Teixeira (Portugal) SCOTTY goes BEST IN SHOW & ROCKET goes RESERVE BEST IN SHOW..
​Brother and Sister Rock the Show!!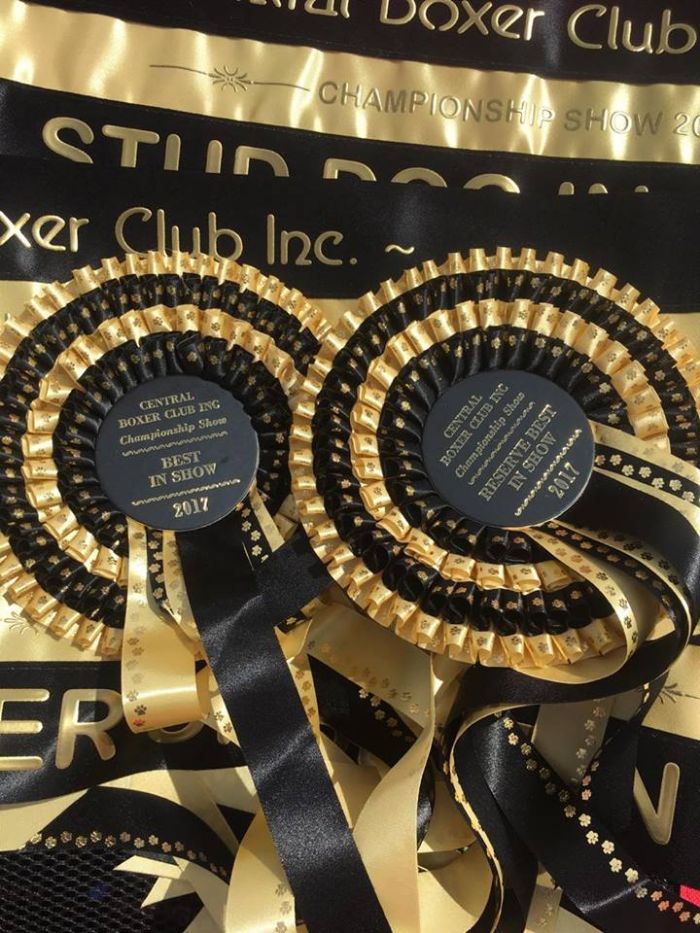 April 2017 sees our 8th NZ Champion Titled
Marley will now be known as
​CH Kadence The Heartbreaker (AI)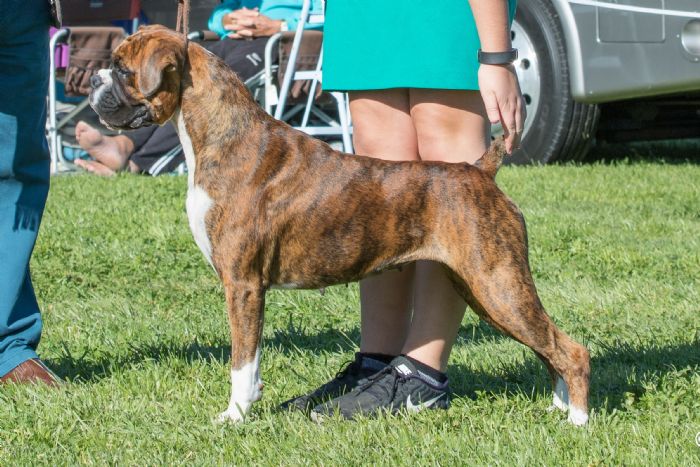 2016
April 2016 sees our 7th NZ Champion Titled
Rocket will now be known as
CH Kadence Rock Your Socks Off (AI)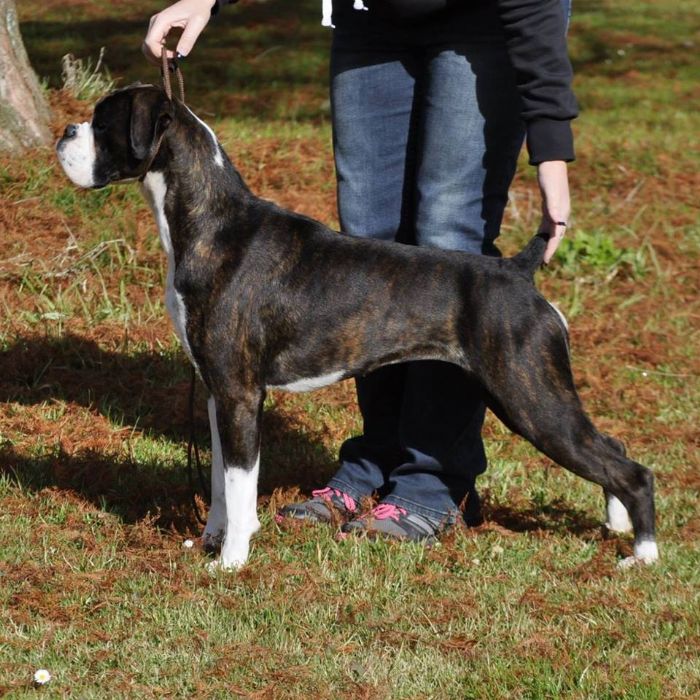 Kadence Boxers now have
8 NZ Champions
7 Australian Champions
1 NZ Supreme Champion
1 NZ Specialist Grand Champion
&
2 Australian Supreme Champion
--------------
Jan 2016 -Wow the year has started well for the Kadence Team in Australia with Charlee going back to back BEST IN SHOW under 2 Boxer specialist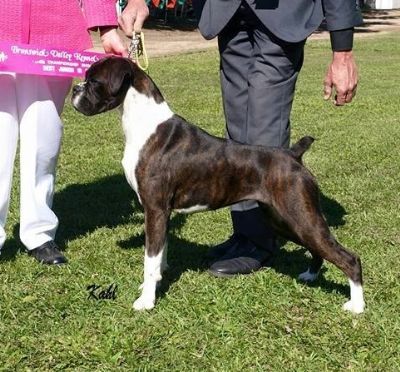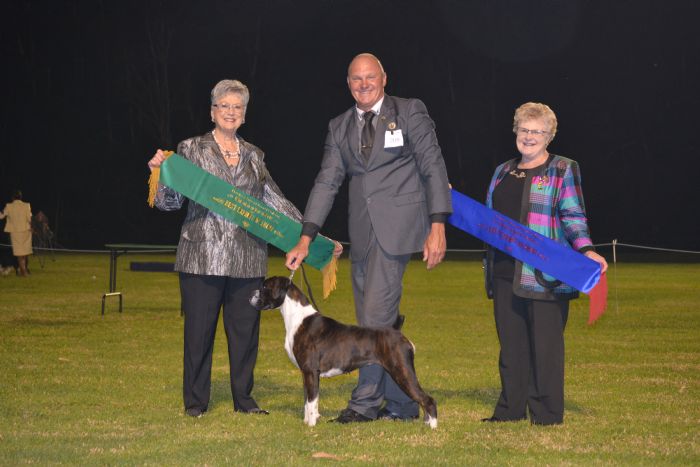 ​Charlee - BIS AUST CH KADENCE LUV IT AT KIRRAVINDEE (AI)
Owned by Brad & Dee Lawson NSW
23/01/16 - BIS under Mrs Barbara Doyle -Jarika Boxers Victoria
​24/01/16 - BIS under Mrs Judy Horton - Intrends Boxers Victoria
2015
Rocket wins BEST PUPPY IN SHOW under Mr Chris Woodrow (QSLD) which also makes her eligable for PUPPY OF THE YEAR 2015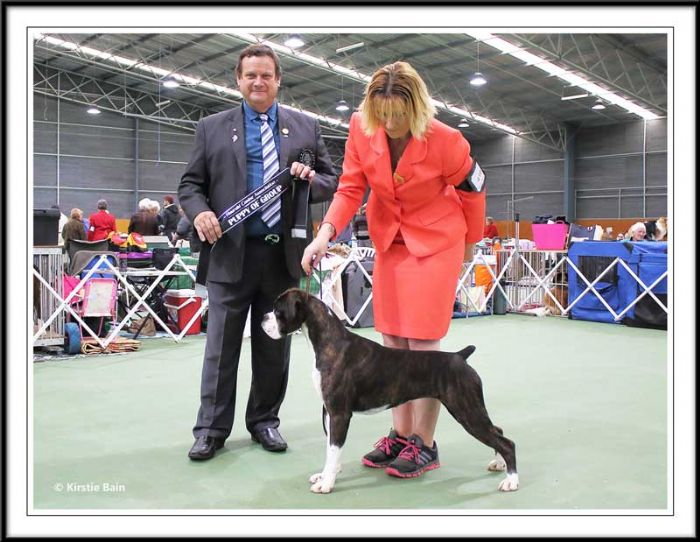 Jordi wins RESERVE BEST IN SPECIALTY SHOW under Mr Tim Hutchings - Winuwuk Boxers UK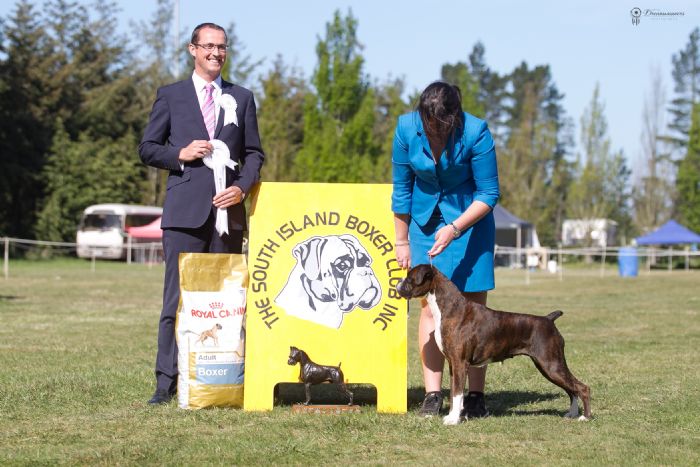 Rocket wins BEST JUNIOR IN SHOW under Mr Tim Hutchings - Winuwuk Boxers UK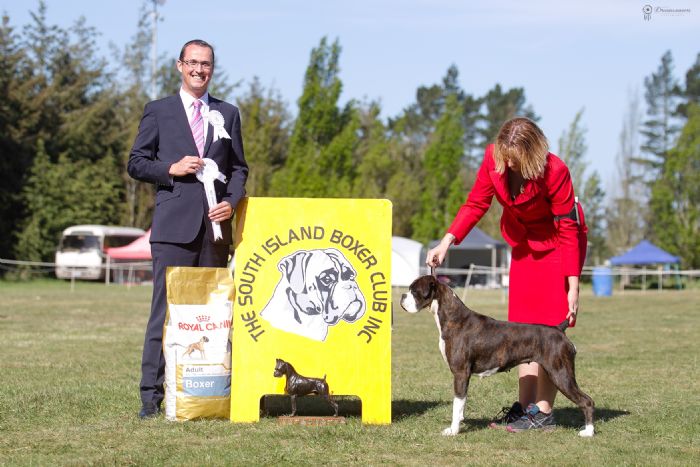 ---
Latest breaking News for Kadence Boxers...
2014
JORDI came out of Semi Retirement to gain her extra CC's to gain her SUPREME CHAMPIONSHIP title in style winning BEST IN SHOW at the Central Boxer Club Show in March 2014
JORDI is the one and only Boxer that is titled a DUAL SUPREME CH in New Zealand & Australia.
Once again proving she is a history making boxer
NZ = 75 cc & 5 BIS
Aust = 1000 pts & 3 BIS
Jordi conquered them all in style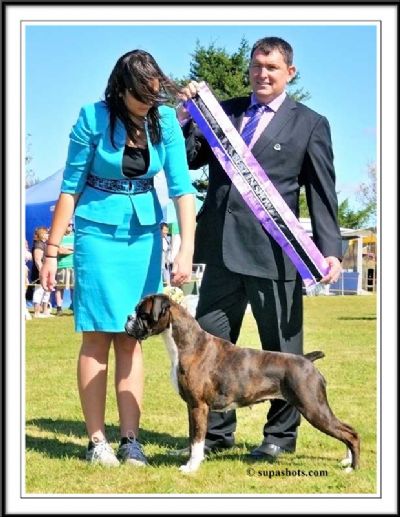 ----------------------------------------------------
Jordi once again goes Back to Back BEST IN SHOW in Sydney!!
8th September 2012 - Western District Boxer Club of NSW - S
how #1
Judge - Mr Steve McArdle (McArmadle Boxers - UK)
9th September 2012 - Western District Boxer Club of NSW - Show #2
Judge - Mrs Carol Schofield (Kopernox Boxers - UK)
Wow!! Jordi has done it in just under 8 months of being campaigned in Australia
AUST SUPREME CH / NZ GRAND CH KADENCE LUV AT FIRST SIGHT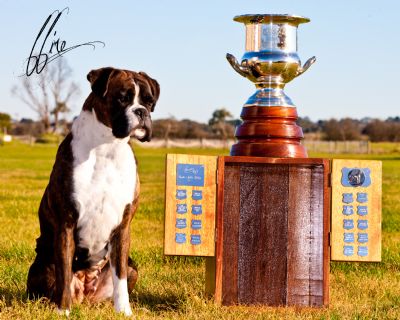 JORDI GOES BEST IN SHOW AT THE 13TH NATIONAL BOXER SPECIALTY & CURTAIN RAISER
SYDNEY - AUSTRALIA
JORDI IS THE FIRST EVER NZ BRED BOXER TO WIN THIS PRESTIGIOUS EVENT AND ALSO THE FIRST TO GO BACK TO BACK BIS AT BOTH SHOWS.
THERE IS NOTHING THIS BOXER CAN NOT DO
WINNING WHERE IT DOES MATTER!!!!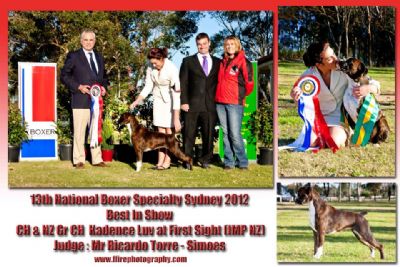 Photo of Jordi winning her 3rd BIS to gain her Grand Champion Title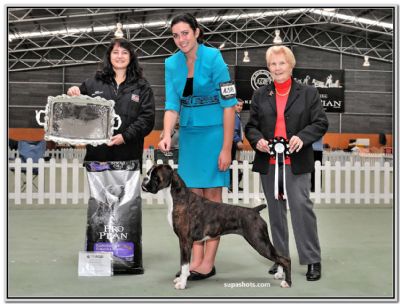 ---

http://royalcanin.co.nz/Products2/Other-Products/Size-Health-Nutrition-PRO-Cyno/Energy-4800
We are very proud to feed all our boxers with Royal Canin ENDURANCE 4800 & a natural raw meat diet
​Our dogs are sponsored and have included in their daily diet DYNAVYTE
a natural Kelp supplement great for Coat & Body condition
​http://www.dynavyte.com/dogs/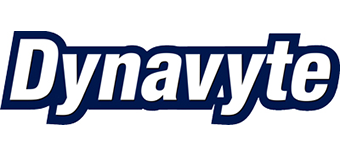 ---
Most of Kadence Boxers Photos are taken by us or by
Permission is needed by us or supashots / kirstiebain before any photos are used or copied
​Website Updated January 2019
Contact Details
Aynsley Downie
Pukekohe, Auckland, NEW ZEALAND
Phone : 021 831007
Overseas Ph : +6421 831007
Email : [email protected]
245297 Visitors